Process Oils to market and sell Cross Oil naphthenic base oils, expanding access to high viscosity and solvency solutions and strengthening security of supply for customers.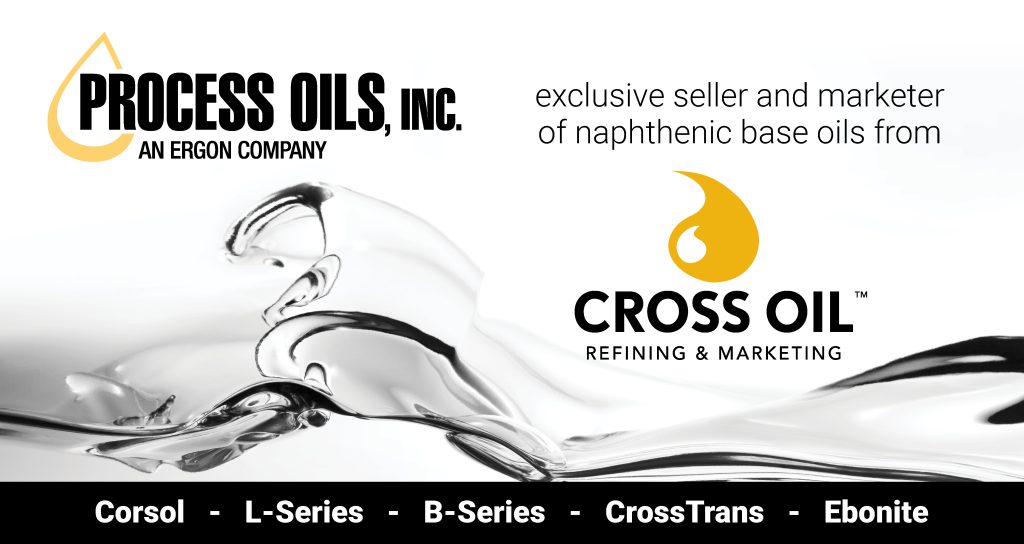 Flowood, Miss. — Cross Oil Refining & Marketing, Inc. ("Cross Oil") and Process Oils, Inc., an Ergon company ("Process Oils"), have entered into an offtake and marketing agreement effective August 23, 2022, through which Process Oils will serve as the exclusive marketer and seller of Cross Oil's Corsol®, L-Series, B-Series, CrossTrans®, and Ebonite® oils produced from Martin Operating Partnership L.P.'s Smackover, Arkansas, refinery. This arrangement will benefit customers seeking viscosity and solvency solutions through reduced freight costs where applicable, expanded product options and enhanced security of supply.
"The Cross Oil team remains committed to our mission of manufacturing consistent and quality naphthenic oils for customers reliant on our chemistries," commented Doug Towns, Senior Vice President, Cross Oil Refining & Marketing, Inc. "In addition to expanding the reach of Cross products to new customers, this agreement with Process Oils provides additional technical expertise, resources and an expanded logistics network which we believe will be of great benefit to our customers."
"Supply of high viscosity and solvency solutions continue to be impacted by global refining trends and changing performance standards. We are excited about this opportunity to expand our marketing efforts by working with a company that shares our commitment to the continued long-term supply of this chemistry to specialty applications," commented Lance Puckett, President of Process Oils.
About Process Oils, Inc.
Begun as Chemical Marketing Associates Inc. in Houston, Texas, in 1979, Process Oils was purchased by Ergon in 2015. With a core business built around technical marketing of base oil and process oil products, together with green solutions such as vegetable and bio-oils, Process Oils has a demonstrated ability to work with customers around the globe to find the right chemistries for the right applications.
Process Oils has grown over the years to represent over 10 different mineral oil refineries and five different vegetable oil refineries, providing the physical and chemical properties that its customers need to best fit their applications.
About Ergon
Founded in 1954 in the petroleum industry's service sector, the Ergon Inc. group of companies is a family-owned and -operated global solutions provider. The organization has grown to encompass a group of privately held companies that operate under six primary business segments: Refining & Marketing, Specialty Chemicals, Asphalt & Emulsions, Oil & Gas, Midstream & Logistics, and Construction & Real Estate. The Ergon family shares a commitment to values of unparalleled service, selfless leadership, innovation and a sustainable future.
A sales executive will contact Cross Oil customers soon to ensure a smooth transition prior to the full implementation date on January 1, 2023. Questions may be submitted through processoilsinc.com/contact.