CrossPlus Technical Service Support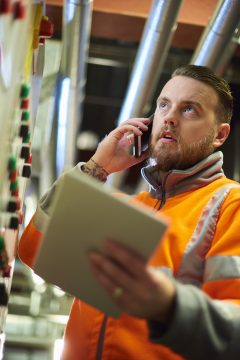 CrossPlus Techncial Service provides value added service that go above and beyond the supply of products.
CrossPlus Techncial Service provides lubricant users the chance to tap into the expertise of Cross Oil.
CrossPlus Help Desk provides technical assistance to the Cross Oil community in the areas of product selection, cross reference, detailed product information and documentation support. Available at 855-230-4417.
CrossPlus Terminal Services provides real time logistic planning to optimize product supply chain requirements.
CrossCheck® Oil Analysis is an integral part of your equipments predictive maintenance program. Oil Analysis provides tools to alert you to conditions that lead to premature equipment failure or production losses.
CrossPlus Engineering Services will provide professional on-site services to customize a formal lubrication program. A properly managed equipment inspection and survey program can help increase reliability of equipment, optimize lubrication performance, standardize products and identify continuous improvement opportunities.
CrossPlus Techncial Service provides the opportunity to tap into the expertise of a world leader in lubricant technology. CrossPlus allows you to place your equipment into the trusted care of lubrication specialists to predictively lower your operational and maintenance costs.
CrossPlus Techncial Service provides a single source for all of your product and service requirements.
Applications:
Automotive and industrial lubricants
Refinery base and process oils
In-service monitoring of lubricants and lubricant applications
Corrective action recommendations for fluid and equipment maintenance
Benefits:
Provide the right product, right place and at the right time
Extend system life, product stability and performance
Expert system inspection, evaluation and recommendations
Improve product stewardship through HSE recommendations
Diagnose and prevent component failure
Cross Oil
484 East 6th Street
Smackover  AR 71762
General Inquiries

870.881.8700
Technical Service Department

855.230.4417
To Place an Order or Inquire on an Existing Orders for the Lubricants Division
800.864.6275
To Place an Order or Inquire on an Existing Order for Cross Oil Refining and Marketing

800.343.6361