Posted Prices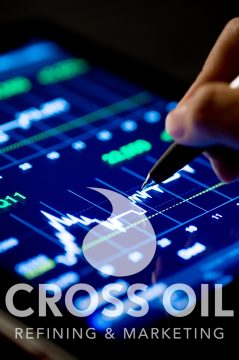 Posted prices for the following products will be coming soon:
C-30
CrossTrans
L-100
L-500
L-2000
Minimum volume is 20,000 gallons. All prices are FOB Smackover, Arkansas.
For more information, contact your Cross Oil Sales Representative.
DISCLAIMER RE: SPOT NAPHTHENIC POSTED PRICES
1. Spot Naphthenic Posted Prices must be considered only as approximate indications. Actual prices will be invoiced to you at the effective rate on
the day of delivery.
2. Spot Naphthenic Posted Prices are subject to change without notice and may vary from time to time. Please contact Cross Oil Refining &
Marketing, Inc. ("Cross Oil") to confirm the current sales price.
3. The posting of Spot Naphthenic Posted Prices should not be considered as an offer to sell at that price but merely an indication of current pricing
as of the latest posting, which may have changed since that time.
4. Cross Oil will not be responsible for any mistakes or typographical errors in the posting of the Spot Naphthenic Posted Prices.
Cross Oil
484 East 6th Street
Smackover  AR 71762
General Inquiries

870.881.8700
Technical Service Department

855.230.4417
To Place an Order or Inquire on an Existing Orders for the Lubricants Division
800.864.6275
To Place an Order or Inquire on an Existing Order for Cross Oil Refining and Marketing

800.343.6361